Did you know that according to a recent Optmyzr study, Responsive Search Ads (RSAs) with more headlines see more impressions? In fact, ads with 13-15 headlines see three times the amount of impressions as ads with 3-5 headlines.
RSAs perform best when they balance copy most likely to convert while adhering to automation and machine learning. Writing relevant ads requires as much emphasis on the number of headlines and descriptions, also known as assets, as the content.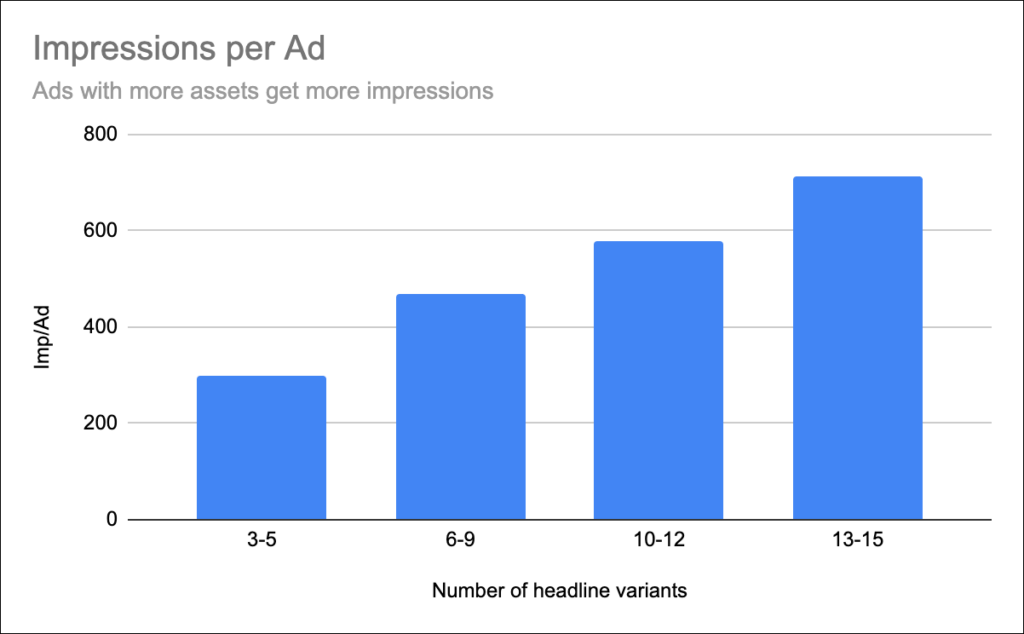 Through hundreds of audits, we find that many advertisers are missing obvious ways to improve their RSA performance simply by filling in the maximum number of assets. Digging into every ad group is time consuming. So we worked with our friends at Optmyzr to create a script that finds all RSAs in your account that don't use the maximum allowable number of assets. We're making this script available for everyone to to copy and use for free on GitHub.
The RSA report script shows: 
The number of headlines and descriptions for all ads
The ad strength score
The headlines and descriptions
The script can be customized only to pull ads from active campaigns and ad groups. Additionally, you can set filters to show ads that don't meet a threshold. For example, you can find all ads with 14 headlines or fewer.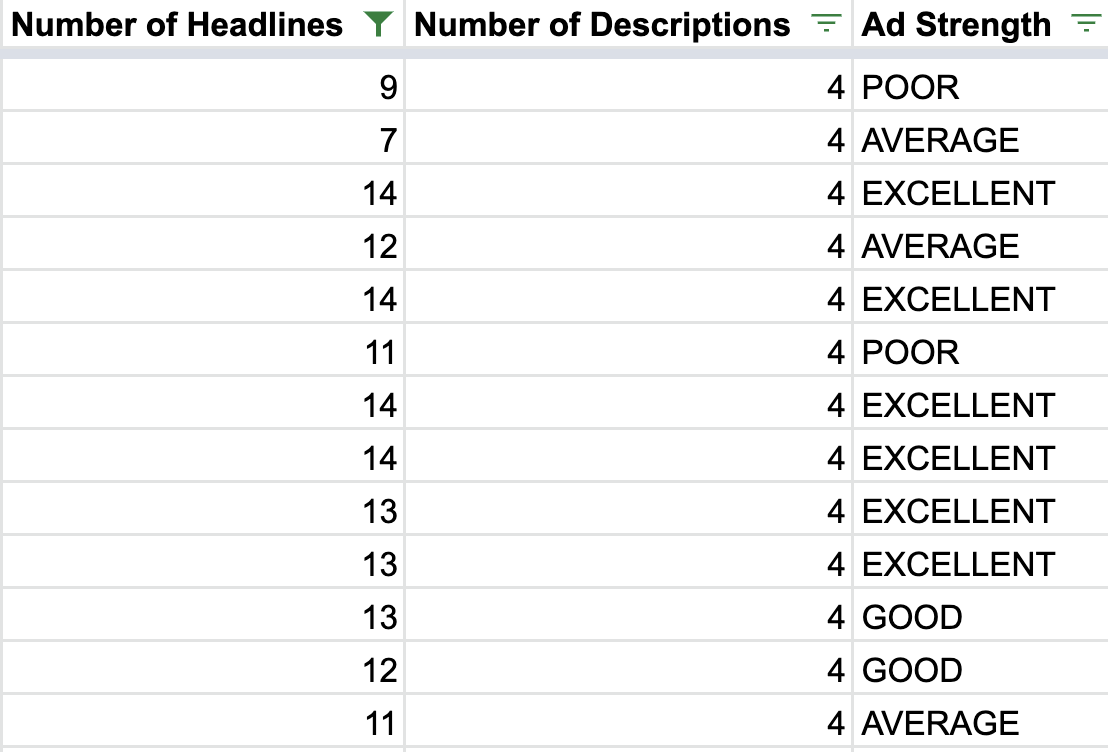 Other filters glean actionable data when viewing the script output. If you want to see where your asset gaps lie, filter for ads that don't have the maximum number of headlines and/or descriptions. Filtering by "poor" ad strength will tell you which ads need the most attention.
For Optmyzr subscribers, the script is available as an Enhanced Script. Subscribers can manage all the settings for the script directly in the Optmyzr interface.
We're excited to roll out this script in our clients' accounts. At Closed Loop, we pride ourselves on time-saving solutions that drive major impact. 
About Optmyzr
Optmyzr is a PPC optimization platform that helps safeguard your accounts by giving you greater control over your ad campaigns in this age of PPC automation. Founded in 2013 by a team of former Google and Microsoft executives, it gives search marketers, agencies, and in-house teams the tools and insights to quickly execute strategies for accounts of any size, diversity, or complexity. Optmyzr makes it easy for advertisers to work with RSAs whether they need auditing, reports, alerts, or optimizations.