2. Nurture Leads to Close
It's essential to keep your leads engaged throughout the buyer journey, especially since it may take more than one try to convert a lead into a customer. Setting up multiple nurture streams helps keep your brand top of mind throughout the decision-making process. 
Nurture prospects with paid media 
One of the most effective ways to remind your leads about your company's products and services is to retarget them directly on LinkedIn. Utilizing LinkedIn's sophisticated audience retargeting, you can keep your prospects warm on a platform you know they are sure to re-visit.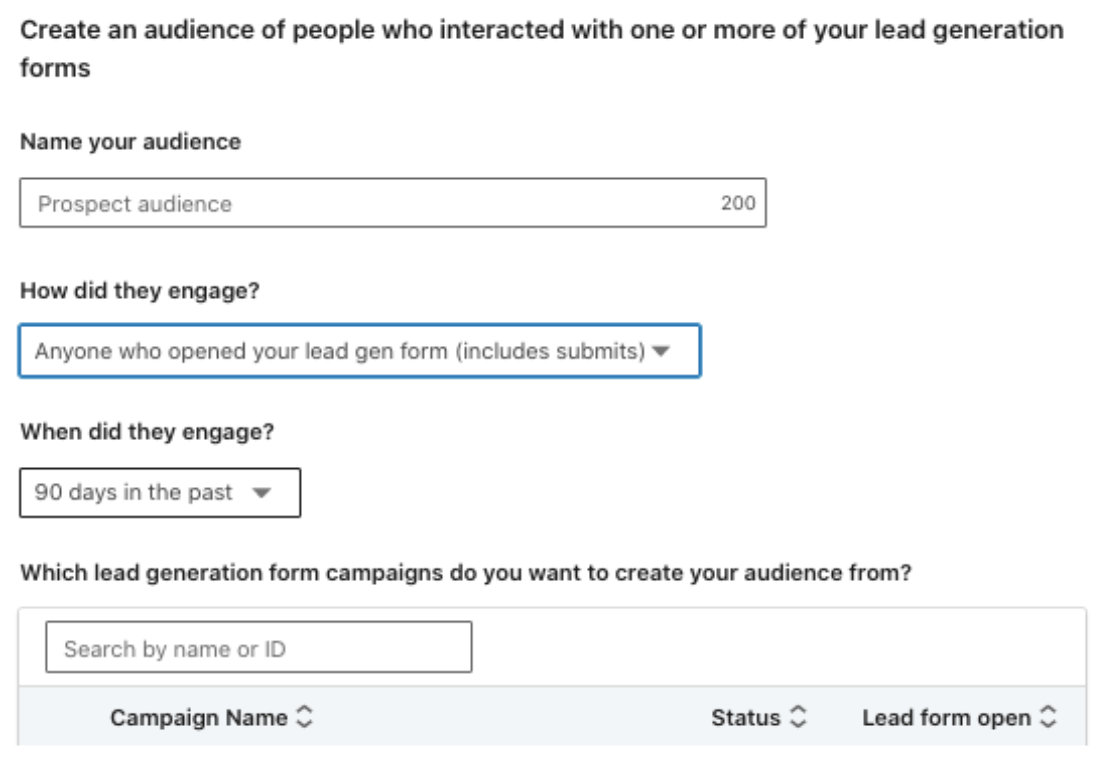 Consider changing the creative and copy with bottom-funnel messaging like testimonials or linking them to ungated content like a blog post, resource hub or ebook. You can also use UTM-based retargeting to reach prospects across other social or display channels.
Nurture prospects with email
Outside of paid media, email nurture streams are another great option for staying top of mind and influencing the decision-making process once you've captured a user's email on your website or lead gen form. This will create another touchpoint where they can engage with your brand and learn more about your offerings.