For the 6th consecutive year, Closed Loop has been named to the Ad Age Best Places to Work 2023 list, as one of the top 10 companies with fewer than 200 employees to earn the honor based on direct employee input. 
As a boutique advertising agency servicing key accounts for brands such as Clover, Calendly, Calm, Slack and Rakuten, a savvy staff of 51 media professionals, data analysts and creatives continue to prove agency life isn't all about turnover and burnout. 
With the average employee tenure hovering between 6 years – persistent innovation and client collaboration through long-term partnerships to drive exceptional results remain the backbone of the agency's success in an ever-changing media market. 
That starts with a people-first mentality. 
"People can't bring their whole selves to work when facing uncertainty," said agency President Amanda Evans. "That's why it's important our leadership provides full transparency to employees by reviewing company financials, fostering safe discussions, sharing clear goals in quarterly meetings and communicating on client pipeline in real-time." 
In today's business environment, raising the stakes for meaningful work and employee engagement has never been more important. AdAge's recognition of this underscores how mission-critical employee happiness is for continually driving high performance. 
"The tight labor market forced every business in the industry to compete for talent, and the 2023 Best Places to Work winners proved the value of understanding what employees want today," said Dan Peres, president and editor-in-chief of Ad Age. "Companies will face challenges this year with the economy and ongoing effects of the pandemic, but winning workplaces understand that taking care of employees is central to business success."
Going beyond competitive pay, comprehensive benefits and establishing true work-life balance, personally valuing employees and investing in their total well-being is a cornerstone of the agency's culture. 
As a remote-first company, Closed Loop takes this further by placing emphasis on building connections, professional development and coming together at an annual company retreat. 
At the 2022 company retreat, employees took an active role in defining a shared corporate ethos, "Pioneering the Soul of Business," fully embracing what it means to be accountable to each other, clients and partners while giving back to global and local communities.

Agency founder and CEO Lance Loveday distills the approach into one simple guiding principle. 
"We pride ourselves on taking a personal approach to business. It's about people and relationships first. Exceptional business results materialize when people find ownership and fulfillment in their work, individually contributing to a positive work environment that makes the whole stronger."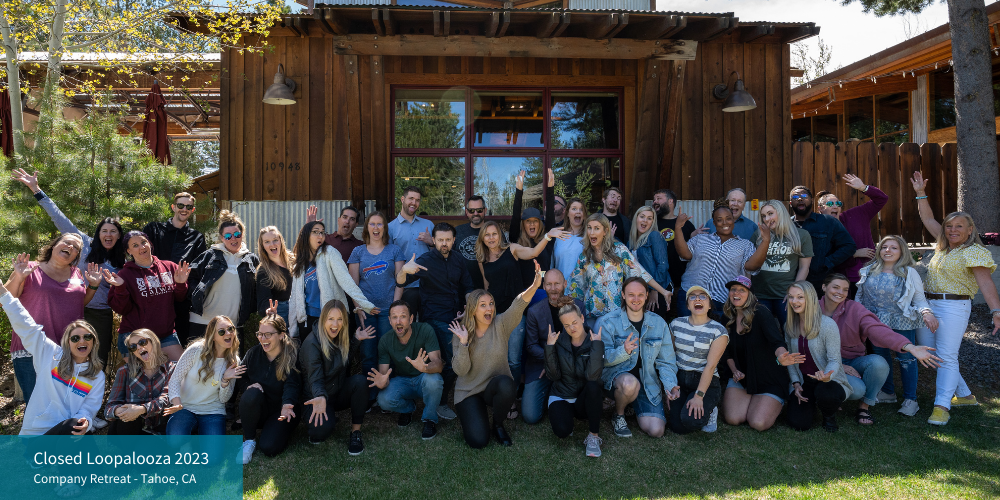 AdAge Best Places to Work Award Methodology
AdAge's scoring system factors in employee responses on topics including pay and benefits and seven other core focus areas (75% of the score) and a company's policies and practices on areas including pay and benefits, work/life balance, recruitment, training and development (25% of the score).