Advertising Audit
A Simple, Convenient Audit Process
Make sure you are getting the absolute highest lead volume and ROI. You owe it to yourself to know what's working and what isn't with your campaigns.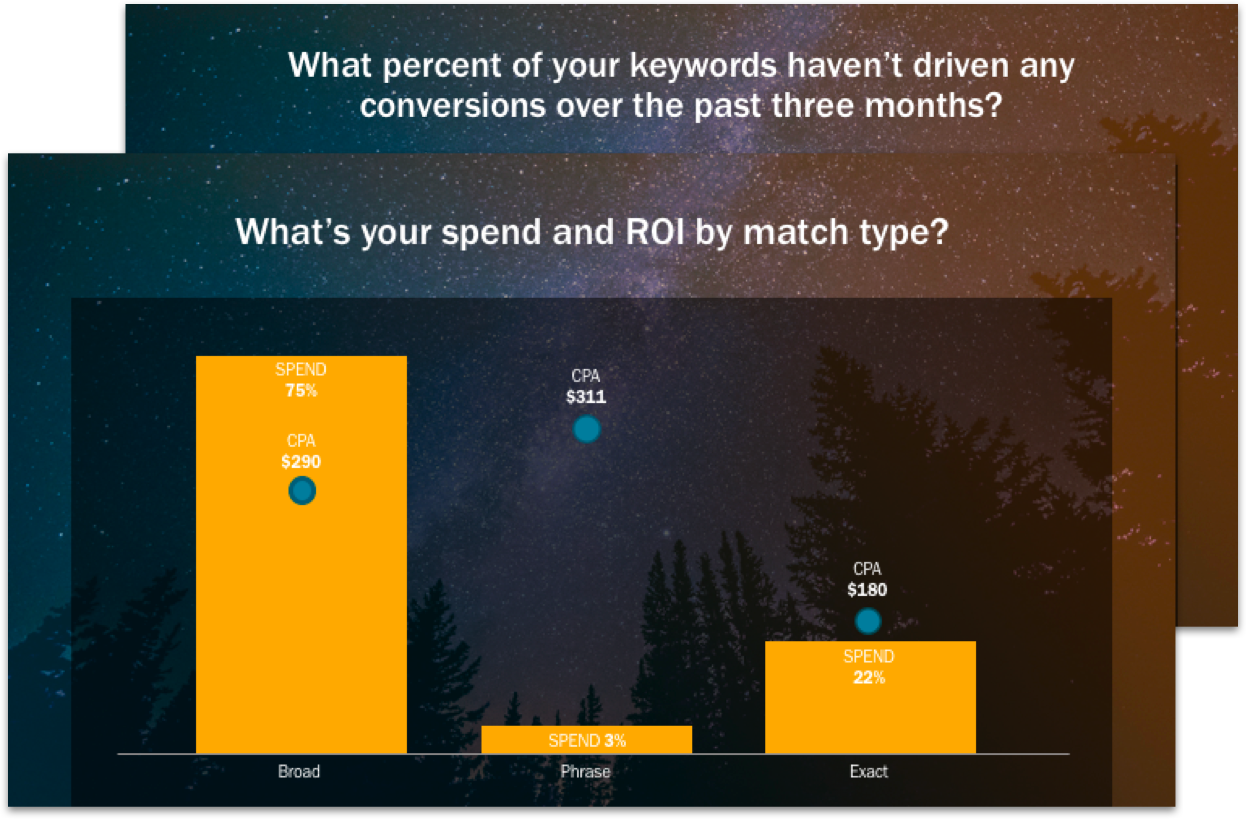 Easy to
Understand Reports
Our reporting is powered by Forager, our proprietary data-analysis technology that creates beautiful reports that you can understand at a glance.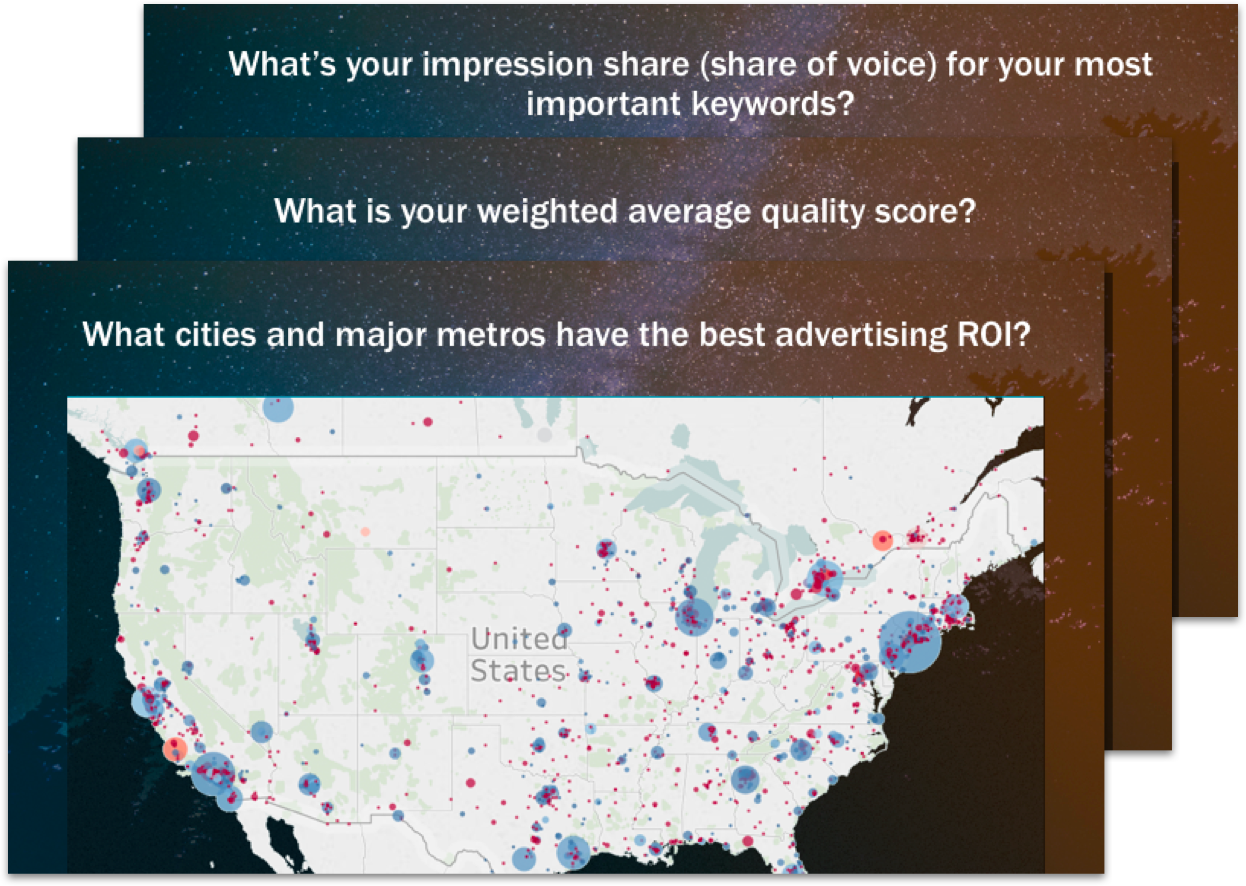 The Average Audit
Reveals at Least 40% Upside
Our comprehensive audit includes over 50 data visualizations. It will pinpoint areas of opportunity to help you grow qualified leads and maximize ROI. When the report is complete, we'll present the results over a web conference and send you the full document.
The Audit
Covers Over
30
Areas
ABM & Layered Targeting
Impression Share
Spend by Match Type
CPA
Channel Strategy
Full Funnel Coverage
Spend Distribution
Budget Coverage
Budget vs Competition
Opportunity
Account Structure
Campaign
Ad Group Organization
Account Settings
Dayparting
Ad Rotation
Distribution
Geotargeting
Bidding Strategy
Machine Learning Optimization
Bid Adjustments
Keyword Strategy
Match Type
Depth
QS
Search Query Reports
Audience Strategy
Depth
Layering
Remarketing
Remarketing Strategy Campaigns
Placement Targeting
Brand Safety
Targeted & Negative Placements
Placement Targeting
Brand Safety
Targeted & Negative Placements
Display & Video Campaigns
Placement
Ad Formats
Multivariate Ad Testing
Ad Creative
Continuity
Testing
Differentiation
CTA
Automation
Landing Page
Continuity
Design for Conversion
Tracking & Metrics
Conversion Tracking
GA Usage