Needless to say, there's been a dramatic shift in online behavior over the last several weeks and marketers are quickly adapting. Across our own client portfolio, we're seeing advertisers completely reworking messaging, promoting different products, launching new products and launching new channels to reach a changing market.  The agility of today's marketer is nothing short of impressive. 
But where to focus efforts in this new reality? With so many changes happening so quickly, what should advertisers do? Here's some advice:
First: Remember that digital advertising is primarily a demand-driven medium. If demand falls, media spend will fall. Our job is to guard against algorithms trying to spend the same amount and matching us to irrelevant audiences and keywords. For that reason:
Pull back on broad match keywords

or start reviewing search query reports daily

Watch frequency metrics

on social media & display to keep from oversaturating your audience 
Second: CPCs and CPMs are falling. On average across all our clients, we're seeing brand search CPCs drop by 35%, non-brand search CPCs drop by 14% and Facebook CPMs drop by 38%. Advertisers may have an opportunity to drive additional conversions and leads for the same amount of budget.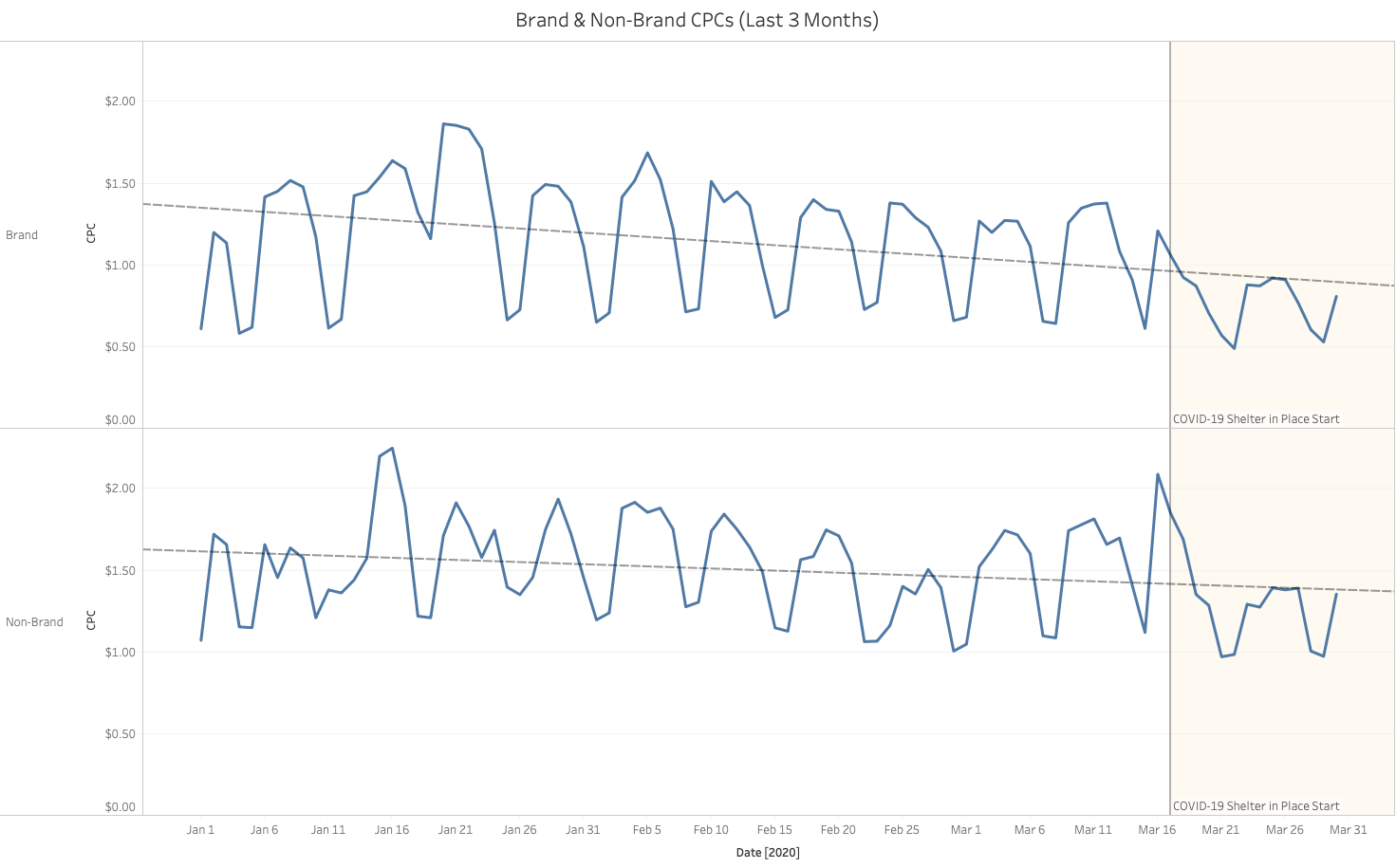 Third: Adapt to the shift in user behavior. With so many employees working remotely, the amount of time spent sitting in conference room meetings will be freed up for other learning opportunities. Consider pushing webinars and demos (especially on demand) as B2B buyers may have time to consume that content. Need some proof? Check out the search trends for just the term "webinar" for the last 12 months.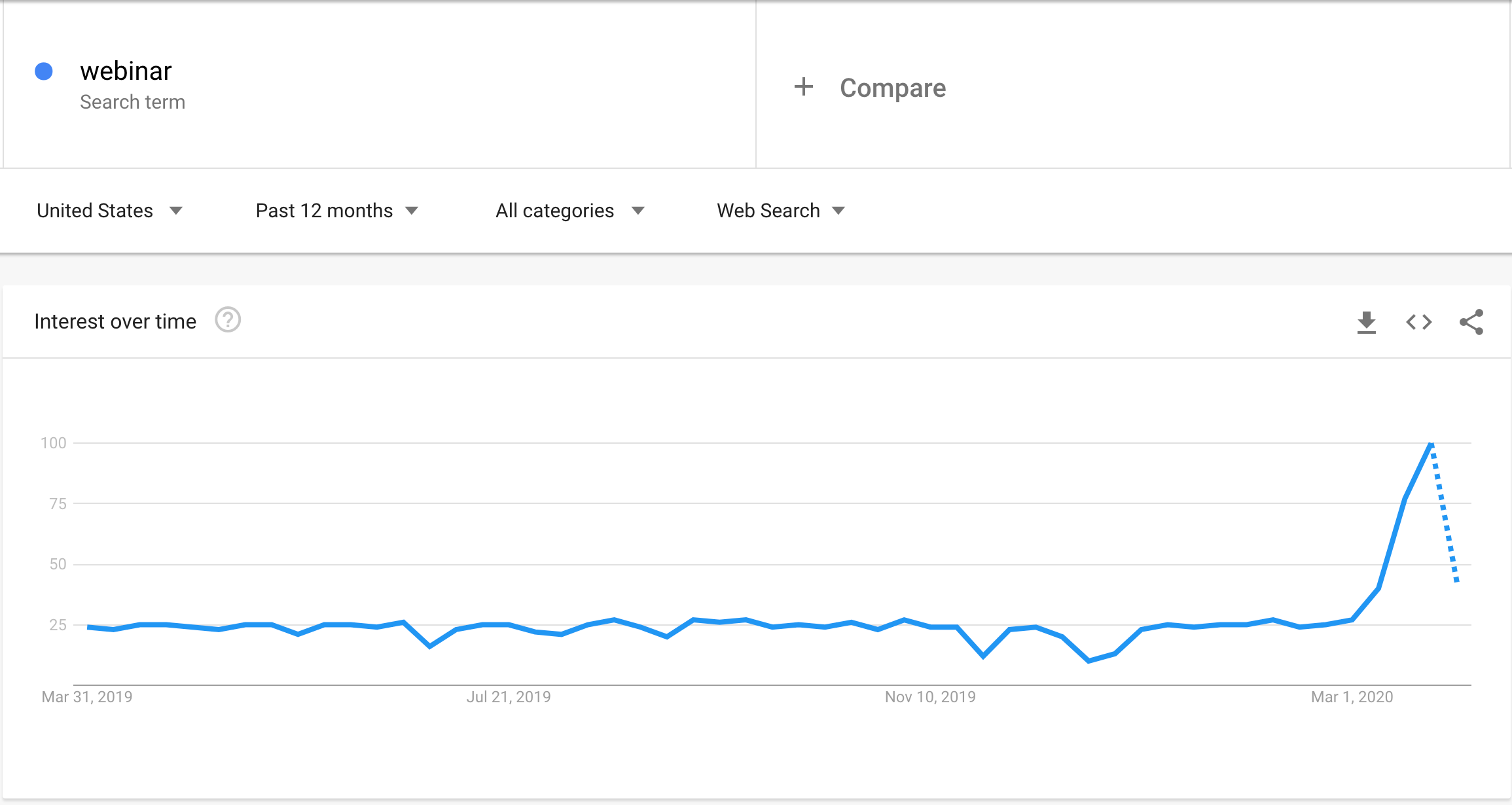 Finally, consumers and businesses alike may be reluctant to buy right now. We are seeing a decrease in conversion rates across our clients as well as an increase in the time to purchase. Employ nurture strategies to keep leads warm and reduce any and all barriers to purchase. (Now is not the time to ask people to jump through hoops to purchase.) The good news is that the decrease in conversion rate is counterbalanced with the decrease in CPCs making Cost per Lead stable or even better across our clients. 
Many advertisers will be facing a tough couple of weeks & months ahead. It's tempting during this time to react in fear. But look at the data before making any decisions. Staying clear-headed, focused and aware of the trends that affect your business will guide you through this tumultuous time.